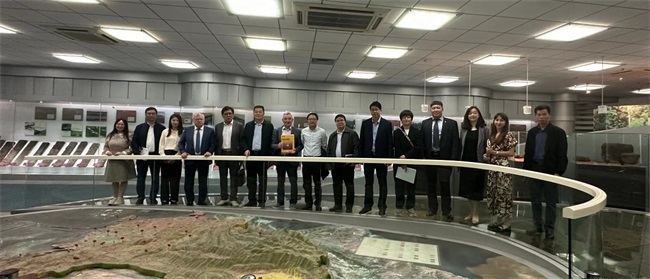 On 25 October, Vice President of Russian Academy of Sciences (RAS) and his delegation visited our institute and were received by ISSCAS President Prof. Renfang Shen, Vice President Prof. Xiaoyuan Yan and some researchers.
During the panel, Prof. Renfang Shen extended warm welcome to RAS delegation and specially pointed out Russian scientists
'
contributions to soil sciences. He also introduced our academic communication and exchange with Russian soil scientists since the foundation of the institute, and envisioned a closer partnership with PAS in the future. RAS Vice President briefed on the history of RAS and expressed that there will be of great prospects for Sino-Russian cooperation in soil sciences. Prof. Xiaoyuan Yan detailed information about our institute and soil science society of China and invited the delegation to the 23rd World Congress of Soil Science.
After the panel, the RAS delegation toured our soil museum.